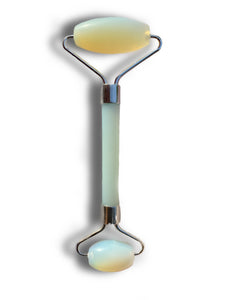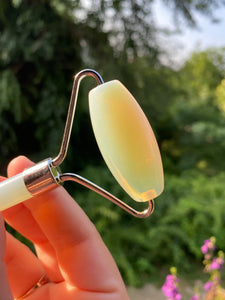 Up your skin care with our facial rollers! 
The Opal stone helps to reduce wrinkles + fine lines, while the gentle pressure promotes blood circulation, boosts collagen + helps to reduce puffiness. Over time, skin should appear lifted + more radiant.


Opalite is subtle yet highly energetic. It is ideal for meditation. Opalite improves communication, removes energy blockages of the chakras and gives strength in verbalising hidden feelings.

Lagree sides sole purpose is to tend to the flat facial surfaces cheeks, chin and forehead. While the smaller more circular side is for target zones - under eye, eyelids and nose.