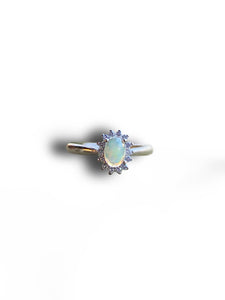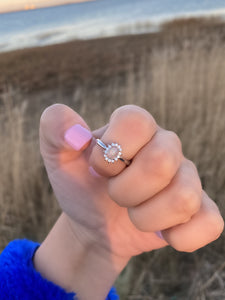 🦄 beautiful dainty opal ring surrounded by cubic zirconia and an adjustable band to fit all sizes! 


luxury on a budget, carry all the metaphysical properties of the opal close by while catching the eyes of those around you with this beautiful opal ring that shines in the sun light 
opal properties: 
Encourages both freedom and independence. Opal enhances cosmic consciousness and induces psychic and mystical visions.
chakras: all chakras
Element: Earth, Water
Zodiac Signs: Cancer, Libra, Scorpio, Pisces
Birthstone month: March, October
Number: 8