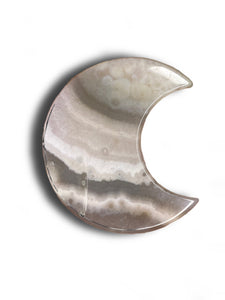 hand carved agate moon originating from BRAZIL  

PROPERTIES

Rebalancing and harmonising the mind, body and spirit.

Cleansing and stabilising the aura to promote concentration.

Soothing and calming to inner tension to create a feeling of security and safety.

Gives courage, emotional strength, self-confidence and lessens feelings of stress and anxiety.