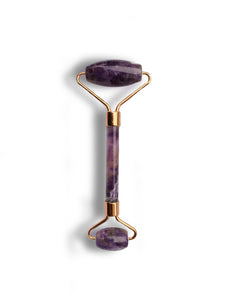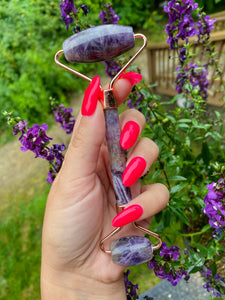 relax and De-Puff with this beautiful face roller. Made from genuine Brazilian amethyst, you can see the beautiful inclusions and colors within the amethyst. 
🦄metaphysical: Amethyst aids in soothing and relieving stress. Which brings down inflammation and helps achieve balanced skin. 

🦄Physical: aids in the lymphatic drainage, helps firm the skin through gentle massage, applies serums without soaking up any product. 
 
🦄Skin type: All
Note: These rollers are made from genuine stone so will vary in each individual roller different inclusions and shades of purple.