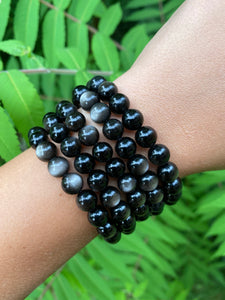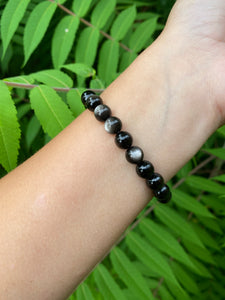 what you will receive: 
1 silver obsidian bracelet on stretch cord, fits to most wrists. 


🦄obsidian is said to keep all negative energy away. A very protective stone. Silver obsidian is rather unique, as it is formed when rising lava cools from the earths core. The irredescent shine from within captivates you as you feel a sense of calmness. 


stay protected wherever you are with your Silver Obsidian Bracelet 💗