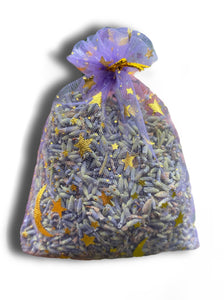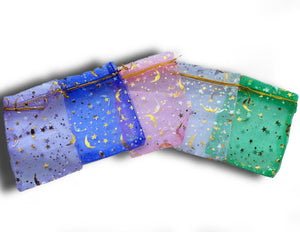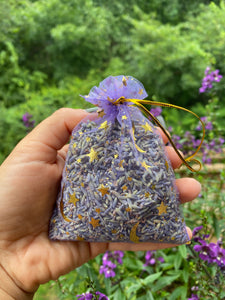 Approx 3x6 bag full of 100% natural lavender, your choice of colored bag! 
Beautifully fragrant, lavender is commonly used for its calming capabilities. 
Hang one in your car, put one in your lingerie drawer, hang one in the closet, put one under your pillow case. Great for keeping moths away!
Some of the benefits of smelling lavender are it's relaxing quality, stress reliever, peace of mind, and help with restful sleep.


**To refresh them just squeeze the buds a few times to release some of the natural oils in the flowers.

Packed sachets at the time of order for maximum freshness.