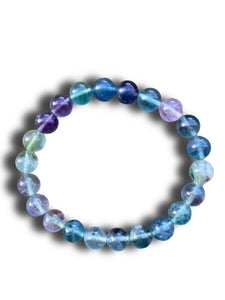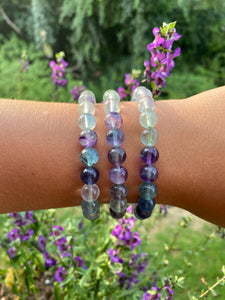 Beautiful grade A+ Fluorite. With beautiful hues of green blue and purple.

wearing this stone will help you absorb and retain important information, improve mental abilities, and concentration.
It clears the negativity in your auric field and removes any "cloudy thoughts". Fluorite will help to empty your mind so you can think freely. It is highly recommended for people who have trouble navigating life and will assist in making the right decisions.

Fluorite is a highly protective and stabilizing stone, useful for grounding and harmonizing spiritual energy. When working with the upper Chakras, Fluorite increases intuitive abilities, links the human mind to universal consciousness, and develops a connection to Spirit.
🦄 mantra: I am focused. I make decisions with ease.