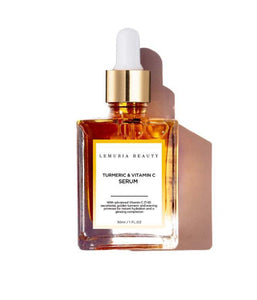 From our brand new sister brand! 
Glow baby, glow! This fast absorbing face oil is packed full of feel good ingredients that provide a glowing and hydrated complexion when used consistently. 
Vitamin C helps combat signs of aging caused by our day to day life
Golden turmeric full of antioxidants improves the overall look and health of the skin evenness and redness 
Virgin Ginger extract soothes redness and helps eliminate bacteria on the skin, full of anti-inflammatory properties
Best for skin types: Dry - Normal/combination
visit our official site www.Lemuriabeauty.shop to shop as well!