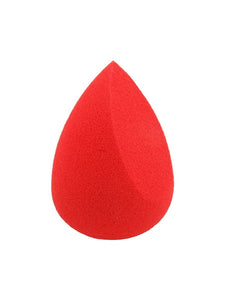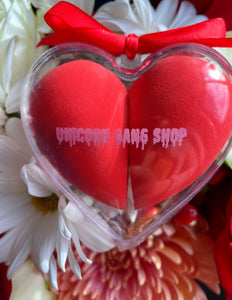 Soft, bouncy, and ready for a beat meant for the gods! 
this Valentine's Day edition set comes with TWO sponges and a cute reusable carrying case. 
this plush sponge will double in size when ran under water. Use the round end for an all over application, and the tapered end for those hard to reach areas and powders! 


How To Use: 
Dip in water and squeeze
Towel dry
Dip into your favorite makeup and blend
KEEP IT CLEAN
Wash in warm water with mild soap or your fave makeup soap And let air dry