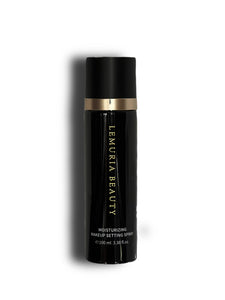 From our brand new sister brand! 
Make up takes time, so help it stay all day while nourishing the skin with your choice between 2 unique formulas that leave your skin healthy and happy! Can also be used before makeup to help adhere, like a primer!
Formulated with:
niacinamide
hyaluronic acid
aloe
antioxidants
Rose water 
Formulated without:
Choose between a Matte finish or a refreshing Moisturizing finish
Vegan. Cruelty Free.